Multi spans prefab metal structure workshop
Brand: Classic Group
Product origin: Shandong China
Delivery time: 20-30 days
Supply capacity: 360000 tons/year
If you are looking for the highest quality steel structure supplier, please contact us and our engineers will provide you with a professional quotation plan.
Multi spans prefab metal structure workshop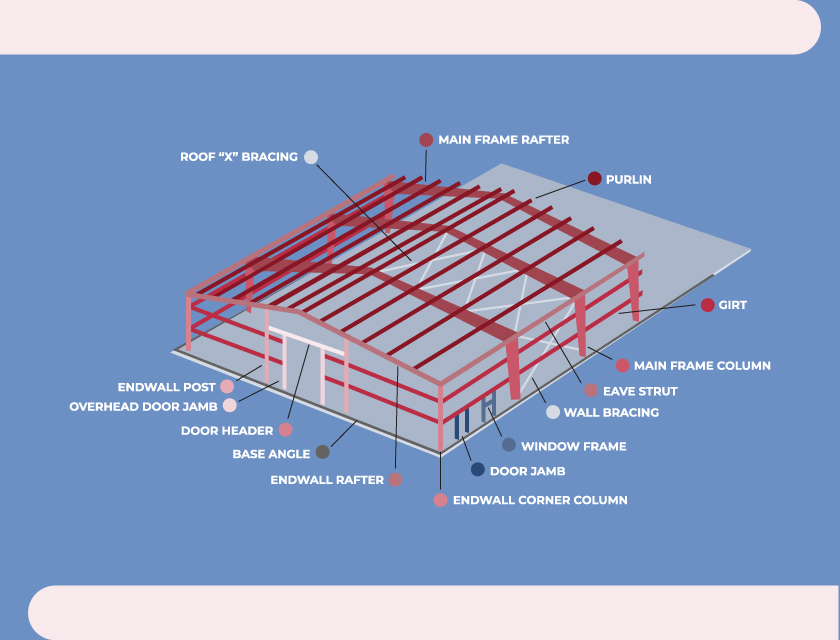 Product attributes
① Building type:
Portal frame construction
② Type of main steel structure:
The main steel structure of this kind of building uses welded H-type members, box type members, but also cross type members, round pipe members, lattice columns and other component types.
③ Secondary steel structure:
Column support, horizontal support, tie bar, stairs, guardrail, etc.
④ Cladding system:
Type C /Z purlin, round steel, bracket, casing
The roof and wall are often made of pressed color steel plate, ACC prefabricated wall panel, polyurethane edge rock wool sandwich board.
⑤ Galvanized standard, paint type and color:
Customize according to actual architectural application requirements and your specific requirements.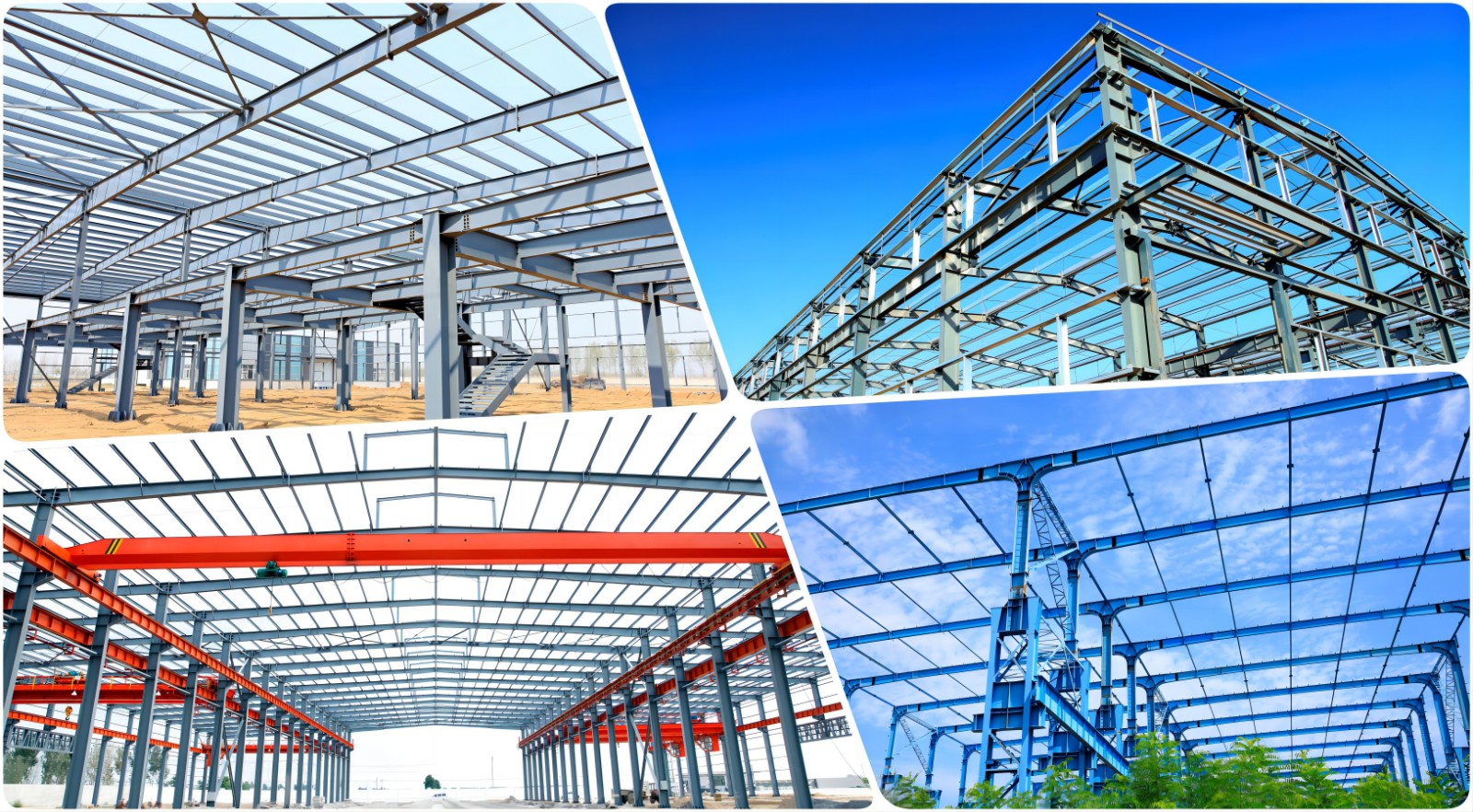 Why choose steel structure buildings?
1. High construction efficiency:
All components are prefabricated in the factory, and the construction site only requires simple assembly, making the construction process relatively safe.
2. Cost savings:
Steel structures are the cost leaders in materials and design for most projects. Its manufacturing and installation costs are low, and it requires less maintenance compared to other traditional building methods.
3. Nice Durability:
Steel structures have good seismic resistance, wind resistance, corrosion resistance, and long service life.
4. Space utilization:
Compared with concrete structures, steel structures can increase the usable area by approximately 6%.
5. Environmentally friendly:
Steel is the material with the highest recycling rate in the world, with an annual recycling capacity of 65 million tons per year, effectively reducing environmental pollution caused by the production of building materials.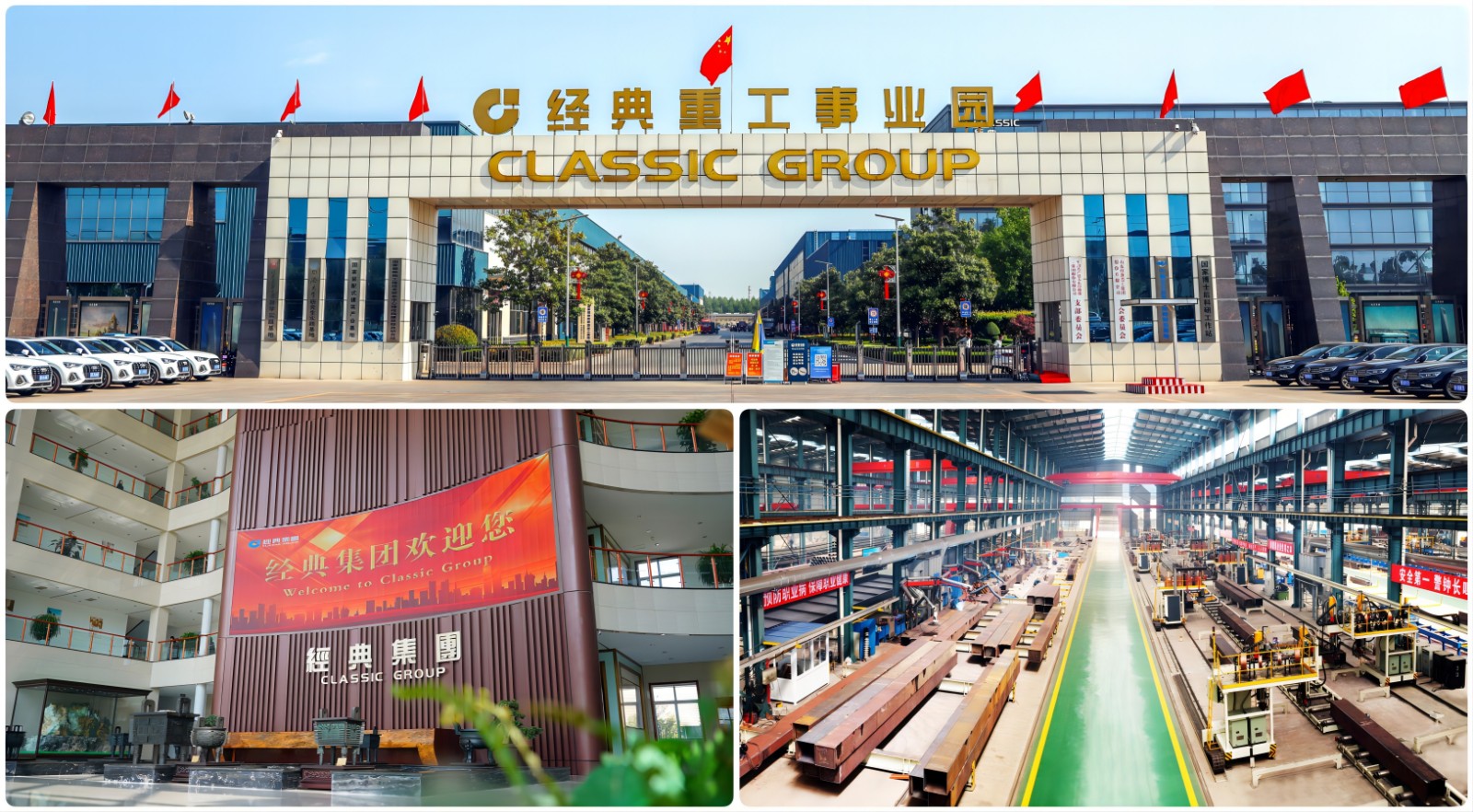 About Us
China steel structure national standard formulation compamy.
World steel structure manufacturing field professional service provider.
The annual capacity of steel structure is 360,000 tons per year, and the annual capacity of enclosure system is 1 million square meters per year.
Undertake all kinds of industrial buildings, public buildings, long span Bridges, ocean engineering projects.
Our business covers more than 50 countries and regions.
Classic Group is determined to be a leader in delivering the most efficient solutions for prefabricated buildings and steel structures.
Focus on providing you with the best quality products and unparalleled customer service to ensure the smooth running of your project.
our service
①After sales service:
Our professional team will provide complete solution for your any inquiry in 24hours*7days.
②Design:
The Classic Group Architectural Design and Research Institute will provide the best design plan based on your architectural application needs, weather and environmental conditions, while implementing strict technical requirements. We will provide you with the premium service for your satisfaction.
③Manufacturing:
Our manufacturing team consists of 2300 professional technicians, each of whom has undergone strict assessment and has rich experience in steel structure manufacturing. In addition, we have a 480,000 square meter production workshop, advanced manufacturing equipment and strict quality inspection standards, which have enabled us to achieve a huge production capacity of 360,000 tons per year while maintaining the highest quality that will never compromise.
④Installation:
We will provide details shop drawing and erection videos explanation, if needed, we also can arrange professional engineers for instruction on site.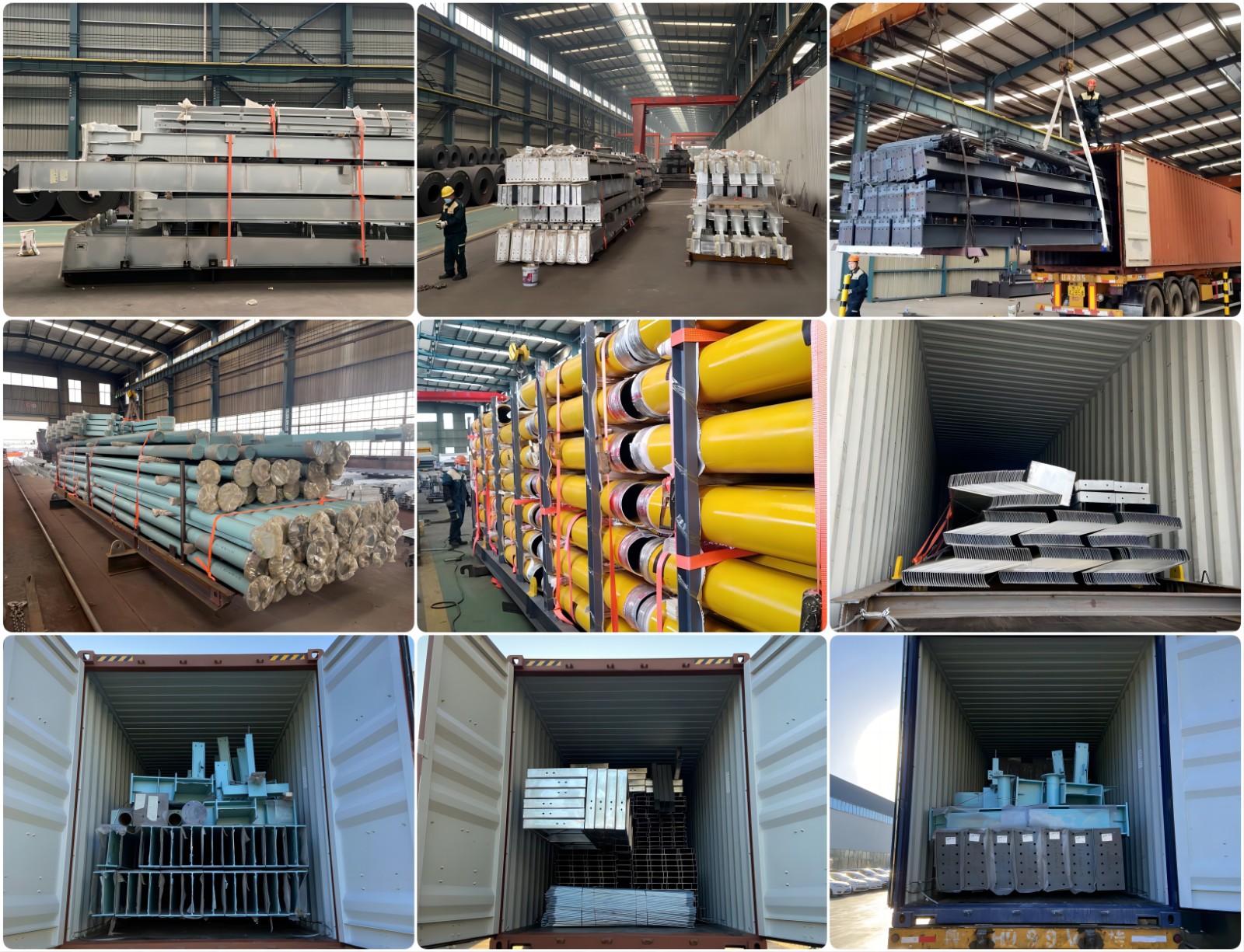 Packaging and Delivery
1.Packing steel components and pipe into bundles with steel straps;
2.Wrapping the ends of steel components with fabric;
3.Packaging parts in iron boxes.
Regular goods will be transported in 40ft OT(Opening Top) containers and 40ft HQ (High Cubic)containers.
If we use 40ft HQ, steel pallets are required to pack the goods, and then the pallets are pushed
into the container.When unloading, the entire pallet is pulled out of the container, which can better protect the steel components and quickly unload.
The sea freight for 40HQ is cheaper than the sea freight for 40OT, while due to the using of pallets, the cost will increase.
For 40ft OT, all goods are loaded one by one onto the container using a crane. Because OT are special containers, in this case, the sea freight of 40ft OT is higher.
If you have any other special packaging requirements, please let us know
Our customer
After many years of operation, the Classic Group has grown from strength to strength and made important contributions to the development of the construction industry and the steel structure industry. It is trusted by builders and customers from all over the world.